AL Gurashi International Services & Investment Company Ltd. (GISI) was incorporated in 2001 – as an extension of Camp Services Sudan Ltd. which was established on Aug 1978 and started works in support of Chevron Oil of Sudan and all its contractors in providing geophysical inputs drilling by Parker Drilling Company, Oil Field Supply International (OSI) and the provisions of services/supplies to the Government of Sudan (GOS) Military establishment from 1984 up to 1999 and United Nations from 1985 up to the present.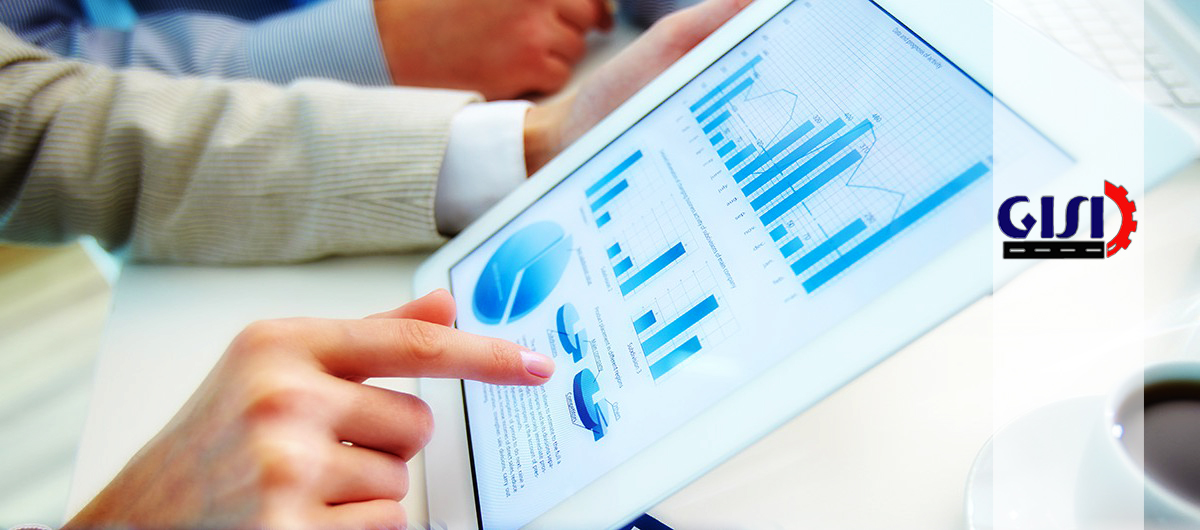 GISI through its subsidiaries (MIDO International Company and Bayadir AL Gurashi Transport has provided logistical services to World Food Porgramme (WFP), Care International , SCF UK, EC, German Agro Action, ICRC, UNICEF etc…The transport of relief commodities and cargo handling services from 1985 up to the present. Through its subsidiaries namely; MIDO International Company and Bayadir AL Gurashi Transport has enhance the capabilities of the "Company" in promoting the upgrading and developing of an effective means of communications follow up operations of on-going projects which has created new methodologies of reporting and monitoring systems and improving its land transport activities, freight forwarding, logistical services, custom clearances, camp services, food and general supplies, local purchases – sales agent – Export & Import
The executive structure of the company consists of five main divisions; – Operation – Logistics Team – Supplies – Administration – Finance. Each of this division conducts all the activities related to its field.
For More Details, please Download | >> Al_Gurashi_Profile
NAME: AL GURASHI INTERNATIONAL SERVICES & INVESTMENT CO. LTD
No

item

Description

1

See company attached c.v.

2

Business Registration/ No.

Of ( Company, Firm, partnership)

No:    16939

3

Registered Business Address.

Al   Amarat  st. 45  block  no.12   house no. 40 2nd  floor

4


1-Name: Gurashi A/Rahman El Khabir

Title:  chairman


2-Name: Amir A/Rahman El Khabir

Title:  general  manager


3-Name: Mahmoud A/Rahman El Khabir

Title:  board member of director


4-Name: Eltegani Alasam

Title:  finance  manager

5

Major Company Shareholders

a-  Name: Gurashi A/Rahman A/Gadir equity share: 75%

b- Name:  Mugtaba Gurashi A/Rahman equity share
15%

c- Name: Elaf Gurashi A/Rahman equity share:10%
 EVALUATION FOR STATEMENT OF PARTENER CAPITAL
No

item

Description

1

Company's Authorized

And Paid-Up Capital

i) Authorized Capital*:  6,000 SDG

ii) Paid-up Capital*: 950,000 SDG

2

Name/Address of

Company's Banker(s)

Saudi Sudanese bank – Alamarat Str. 15 sdc bldg.

Sudanese French bank Khartoum-2-

3

Name/Address of

Company's

Principal(s)/Subsidiaries/

Affiliate(s)

Bayadir  Al Gurashi Transport Company- Alamarat Str. 45

Saudi Sudanese bank – Alamarat Str. 15 sdc bldg
 AL Gurashi  (GISI) Organization Chart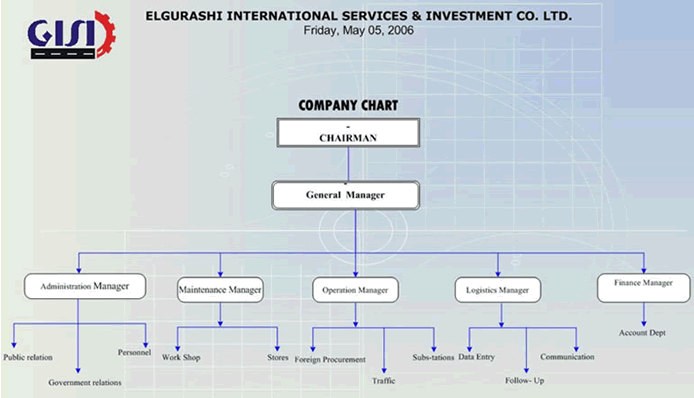 AL Gurashi  (GISI) License
| | |
| --- | --- |
| (GISI) License | N0. |
| Registration License No Business Name | 42355 |
| Certificate Constructions Of New Company | 16939 |
| Certificate Of License For Investment Law | 455 |
| Certificate Of  Registration License | 11998 |
| Certificate Of  Registration License In Sudanese Sugar Co | 11998 |
| Certificate Of Registration For Importation & Exportation  Law | 25076 |
AL Gurashi  (GISI) Bank Certificate :
Certificate Of Registration Account  Saudi Sudanese Bank We Have Certify that AL Gurashi  (GISI), Maintain local currency Account No ( 40125 )
Certificate Of Registration  Account Sudanese French Bank We Have Certify that AL Gurashi  (GISI), Maintain local currency Account No ( 3943 )